The Suffolk Coastal Local Plan is currently being examined by an Independent Planning Inspector. Following the close of public hearings in September 2019, the Inspector wrote to East Suffolk Council advising what modifications are likely to be required in order for the plan to be found 'sound'.
Responses to the consultation will be considered by the Inspector before he prepares his final report on the Plan.
Click the image below to read Felixstowe Town Council's response to the Suffolk Coastal Local Plan Main Modifications Consultation (opens a PDF).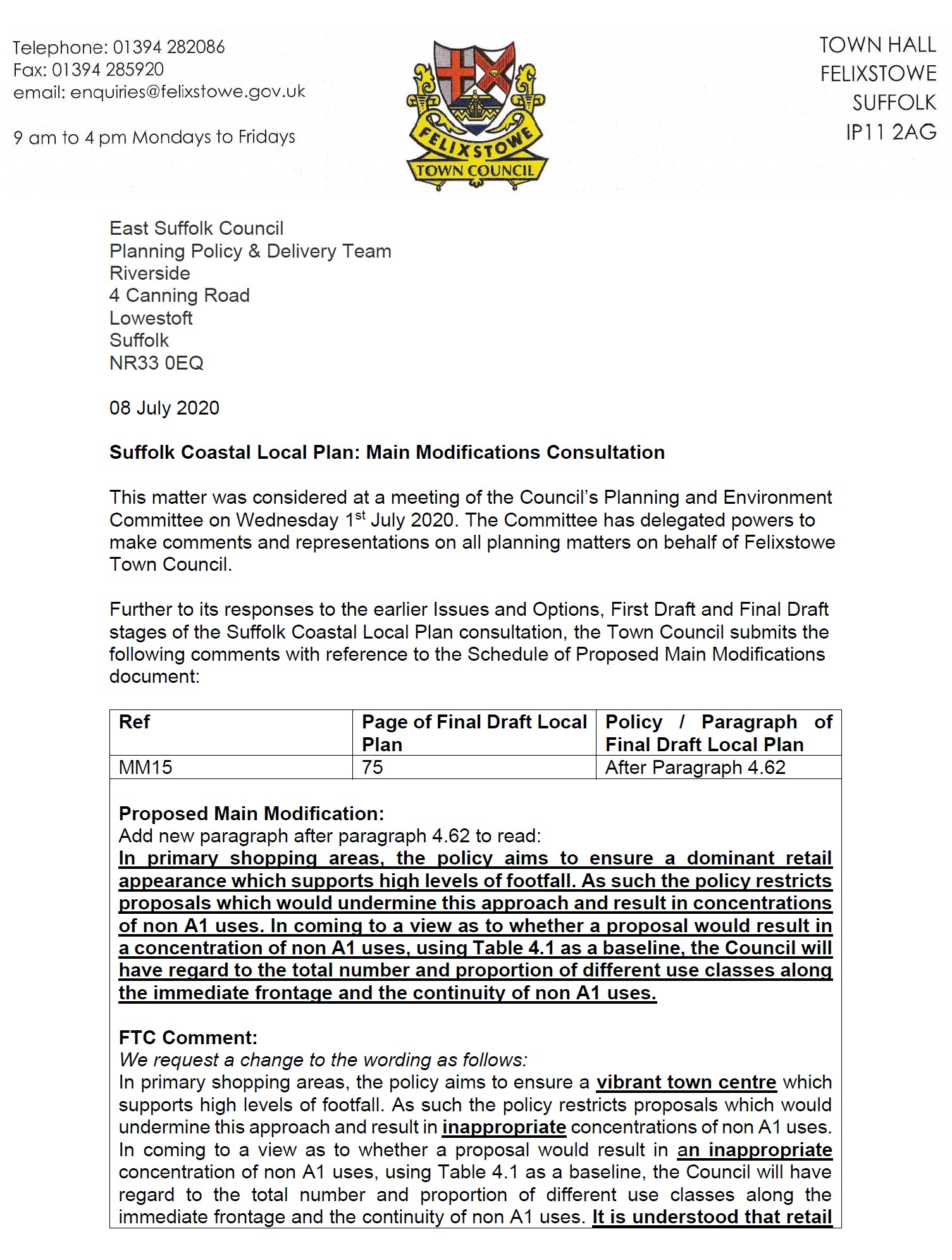 The consultation documents themselves are available on the ESC website here: https://suffolkcoastallocalplan.inconsult.uk/consult.ti/mainmodifications2020/