Felixstowe Youth Forum began in 1998 as a consultation group between Felixstowe Town Council and the two old Felixstowe High Schools (Deben and Orwell High Schools). Today it is a multi-representative group of young people nominated by school councils and youth projects in Felixstowe. The Forum meets regularly with local Councillors and other local stakeholders at the Town Hall and meetings are chaired by the young people themselves on rotation basis. Debate is encouraged to enable a young person's perspective to be placed on issues which the children themselves bring up and are fed back to the local schools.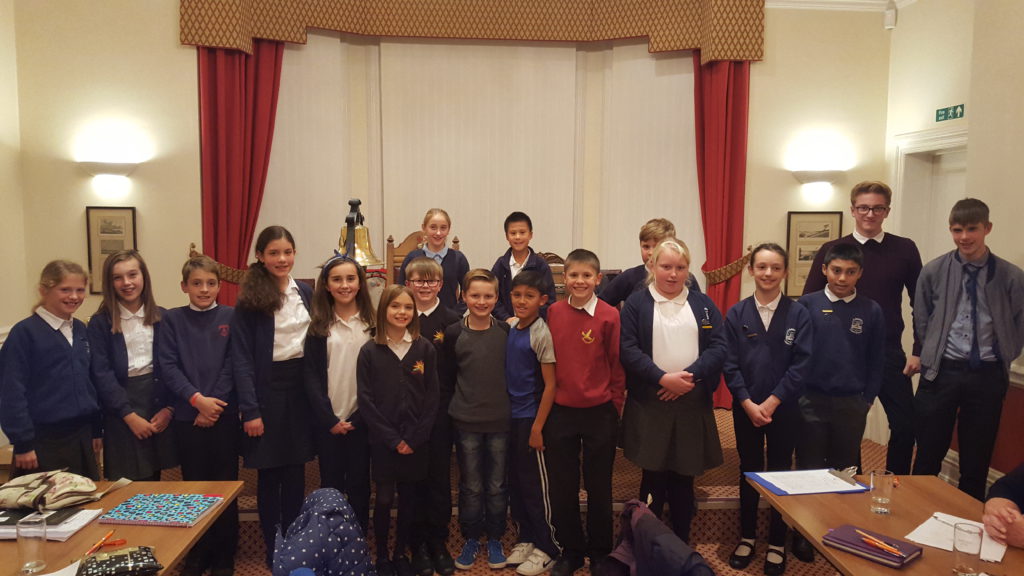 The Town Council acknowledges that young people often have limited opportunities to express their views in a constructive way to the wider community. They are generally under-represented at meetings when issues which determine the town's (and possibly their) future are discussed. The Youth Forum provides a regular and genuine opportunity for the town's younger residents to comment, positively or negatively, on matters occurring within the town, and to enable a greater understanding of how they can play a key role in influencing change.
With a two year break due to Covid, Youth Council meetings are now being scheduled in conjunction with the schools' timetables and are held in January, March, May, June and November each year.
Click here to see upcoming Youth Forum dates and to read minutes of previous meetings.
For more information on Youth Forum please contact the Civic Events Officer on 01394 288191 or email sue.faversham@felixstowe.gov.uk