How does the flu virus spread?
When an infected person coughs or sneezes, they spread the flu virus in tiny droplets of saliva over a wide area. These droplets can then be breathed in by other people or they can be picked up by touching surfaces where the droplets have landed.
Should I have the flu vaccination?
This is the best way to avoid catching and spreading flu. It is the best protection available against a virus that can cause severe illness. This vaccination protects yourself, your friends, your family, carers and colleagues, so have the flu vaccination if it is offered to you.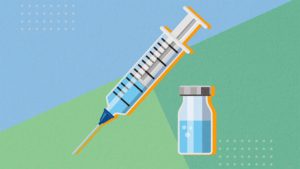 How can I get the flu vaccination?
Over 50s, adults with certain health conditions, children of certain ages, those in residential care, carers, front line health workers, those who live with immunocompromised individuals or pregnant people are eligible for a free flu vaccine. Anyone who is not eligible for a free flu vaccine can purchase a vaccination from a pharmacy. For more information, visit the NHS website.
Can having flu be serious?
People sometimes think a bad cold is flu, but having flu can often be much worse than a cold. It is particularly bad for those with long-term health conditions and can lead to severe illness and even death.
What are the key things I should remember?
Flu is unpredictable and highly infectious. This winter is predicted to be worse than previous years. Remember to cover your mouth and nose when you cough or sneeze and wash your hands frequently.