The Mayor was delighted to attend the official re-opening ceremony the opening of the iconic Seafront Gardens on Wednesday, 26 August, 2015.
Although there is still minor works and planting to be completed, seven of the eight Gardens have now been restored and re-opened to the public. Despite this, and the unseasonable weather, the historic gardens already look fantastic and will be a major asset to the town.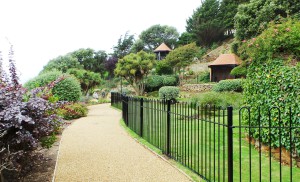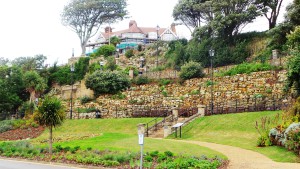 The only substantive bit of work to be carried out is the installation of the wooden-framed shelter, before the Town Hall Garden can be re-opened. It is hoped this shelter will be put in place in the next couple of months, then work on the Town Hall Garden can be completed and it will re-open to the public before the end of the year.
Our thanks to Suffolk Coastal District Council, the Heritage Lottery Fund, Breheny and all the volunteers and friends of the Gardens who have dedicated time, money and effort towards enhancing Felixstowe for all to enjoy.
Read more about the project, the history and the future of the Gardens here: www.felixstoweseafrontgardens.org.uk