The Mayor Felixstowe, Cllr Graham Newman, Suffolk Coastal MP, Thérèse Coffey and local councillors, Geoff Holdcroft and Tracey Green had a frank exchange of views with the Head of Public Affairs at Marks and Spencer, when they met in Parliament yesterday. They suggested that Felixstowe is a town on the rise and with jobs, population and investment all increasing in the town that it would be a mistake for M&S to close.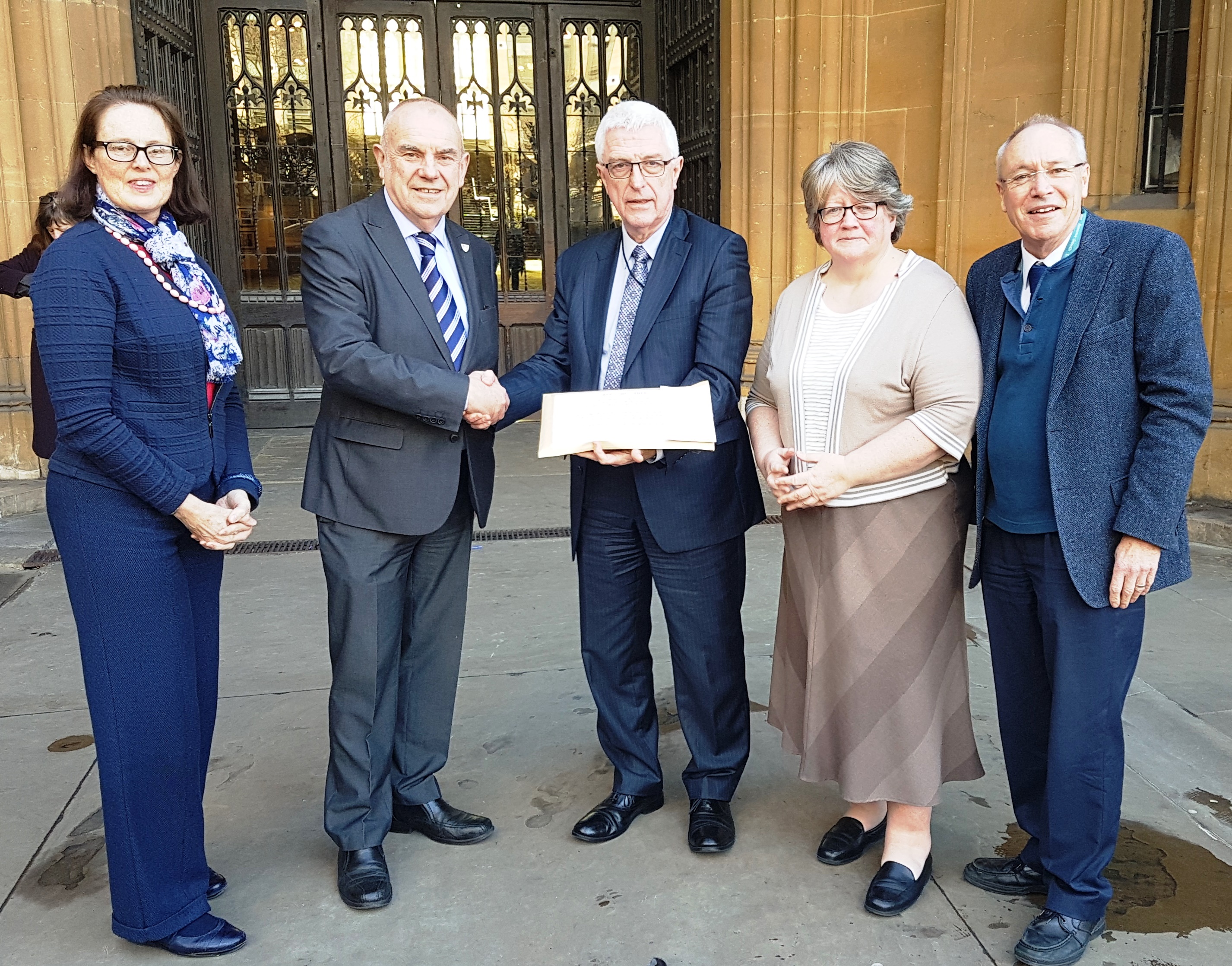 The Mayor of Felixstowe, Cllr Graham Newman and local councillors made a presentation to the Head of Public Affairs, Mr Ginty, on the importance of the store to the town and how popular it is with local residents and visitors who enjoy coming to Hamilton Road in Felixstowe to shop. They also formally handed over a petition signed by just under 7,000 individuals.
Mr Ginty then shared confidential financial information with the meeting to show how Marks & Spencer had made their assessment to close the store and suggested that having a store with a full offer of clothing, home and food was not viable.
The Mayor of Felixstowe, Cllr Graham Newman said: "I'd like to thank Thérèse for organising this meeting. We expressed as strongly as we could, the loyalty and passion Felixstowe residents have for the M&S store in Hamilton Road – as demonstrated by the thousands who have signed on-line and paper petitions. We stressed the convenience of access to the store, the free and inexpensive nearby parking facilities, and how Felixstowe is growing with new homes and much improved tourist attractions. We asked whether a food-only outlet had been considered, bearing in mind this was easily the most popular feature of the store, although it currently occupied less than two thirds of the available floor area. It appears that Marks and Spencer's have estimated the likely profitability with the investment required was not going to be comparable to that which they were earning with newer out-of-town stores, many of which are alongside other big-name shopping attractions."
MP for Suffolk Coastal, Thérèse Coffey said: "I recognise the change in Marks & Spencer's national strategy reflecting more online shopping. The councillors and I put forward the view that at the very least Marks & Spencer could convert the store to a Food Hall in Felixstowe, which could then include a Click and Collect facility for clothing. This has already been evaluated but we provided additional information they should consider and asked them to consider that again. We will be writing to them to follow up."
Felixstowe Town Hall. 1st February 2019