The Mayor has opened the new Memorial Garden on Wednesday 12th April at Felixstowe Cemetery. which provides many opportunities for memorials.  Funeral Directors, local Stonemasons, Councillors, and staff from the Cemetery and Town Hall attended the opening ceremony.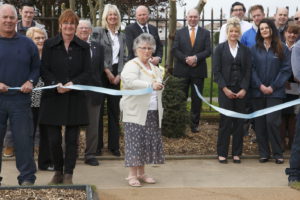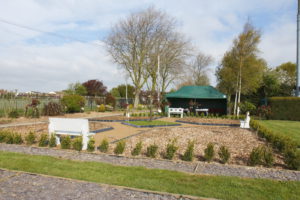 The Garden has a Memorial tree in the middle which provides leaves available for inscription.  There are rose bushes which can be dedicated to a loved one, and plaques around the Garden and on granite benches.  See here for price list.
Thanks goes to the people involved in the design and development of the garden for all their hard work.