Commonwealth Day will be marked on Monday 13 March 2023 with a flag-raising ceremony starting at 9:55am at the Town Hall flagpole. During the ceremony, the Commonwealth Flag will be raised and flown from the Town Hall.
This will be the first Commonwealth Day since Her Majesty's passing, and the first presided over by His Majesty King Charles III as King and Head of the Commonwealth.
The theme for Commonwealth Day 2023 is 'Forging a sustainable and peaceful common future'. The theme combines the active commitment of member states to support the promotion of peace, prosperity and sustainability, especially through climate action, so as to secure a better future for our young people and improve the lives of all Commonwealth citizens.
Felixstowe's Commonwealth flag will be one of hundreds to be flown across more than 40 countries across the Commonwealth nations of the world on the day.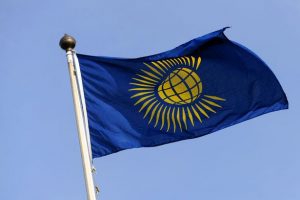 Cllr Sharon Harkin, Mayor of Felixstowe, said: "Felixstowe Town Council is proud to recognise Commonwealth Day by raising the Commonwealth flag in the Town Hall Gardens. Held annually on the second Monday in March, it is an opportunity for people all over the Commonwealth in Africa, the Caribbean and Americas, the Pacific and Europe to promote the Commonwealth's shared values of peace, democracy and equality, and to celebrate the association's rich diversity."