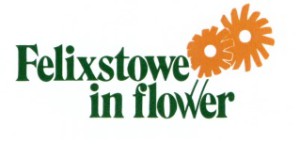 The Town Council was proud to arrange Felixstowe in Flower in this special 30th Anniversary year. Our Awards evening was held at Felixstowe Academy (the first time it was held at this new venue) on Friday 11 September and the Mayor was on hand to present the worthy winners with the well-won awards. Winning the 'Best of the Best' Award this year were Mr Markham and Mr Mallet, who also took home prizes in several categories for their wonderful floral displays.
Congratulations to everyone who took part: our residents, local schools, the children who created such lovely displays and paintings for the event, our sunflower growers (the winning entry was a whopping 9 foot tall!) and the Town Council staff who helped organise the event.
Over 50 prizes were handed out and you can see the list of winners here.
Check out our gallery page for all the photos from the prize giving ceremony.
Once again…THANKS TO ALL WHO TOOK PART IN MAKING FELIXSTOWE BEAUTIFUL!
Special thanks to…
Our main sponsors this year:
Our judges:
Maurice Barber
Tanya Carlton-Smith
Ann Deacon
Celia Page
Heather Prince
Charles Heath
Mick Webb
Karl Cracknell
Felixstowe Girl-Guides
And our photographer Chris Carne