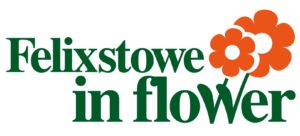 Join us at the Triangle in town from 10am – 12noon on Saturday 23 June for the launch of the annual floral display scheme – Felixstowe in Flower.
Free sunflower plants for children who wish to take part in the annual sunflower competition
Wild flower seeds
Competitions
Fresh Gold Radio
Balloons and other goodies
Allotment Society stand
Plastic-Free Felixstowe
Country Market
Girl Guides bake sale
Have a cuppa with the Co-op (free tea, coffee & squash will be available)
Wall of fame to acknowledge all the local businesses and people who help sponsor Felixstowe in Flower
…plus judge the Town Councillors' flower pots!
Felixstowe Town Council organises and funds the displays but the whole community contributes towards to making Felixstowe a more beautiful place by participating in our free to enter competitions. Prizes will be awarded at the Felixstowe in Flower Awards ceremony in September for the best gardens, allotments, floral containers, commercial premises, residential homes, public houses, hotels and guest houses. Our thanks once again to the East of England Co-op Funeral Services who have provided grow bags and sunflower seeds to all the local schools and seeds for children to enter our 'tallest sunflower' challenge.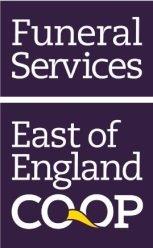 Why not sponsor a floral display? Many of the hanging baskets, tubs and troughs which are put up throughout Felixstowe and Walton are being sponsored by residents, local businesses and organisations – see all those who have sponsored thus far on our 'Wall of Fame' at the launch event – and new sponsors are always welcome.
The cost of sponsoring a hanging basket on a lamp column is just £50. Larger tubs and troughs are £65 each. This represents excellent value for money as the cost covers the purchase, installation, maintenance and watering of the displays over the whole summer plus the name of the sponsor so all can see who is supporting the event!
For further information, or to download competition entry or sponsorship forms visit www.felixstowe.gov.uk/council-services/felixstowe-in-flower or call/email Sue Faversham on 01394 282086 / sue.faversham@felixstowe.gov.uk
All competition entry and sponsorship forms can be collected from the East of England Co-op stores, the Town Hall (9am – 4pm Monday to Friday) or Felixstowe Library.