Councillor Mark Jepson was re-elected as the Mayor of Felixstowe for 2021-22 at the Annual Meeting of Felixstowe Town Council held on 5th May, with Councillor Sharon Harkin re-appointed as the Deputy Mayor the same evening.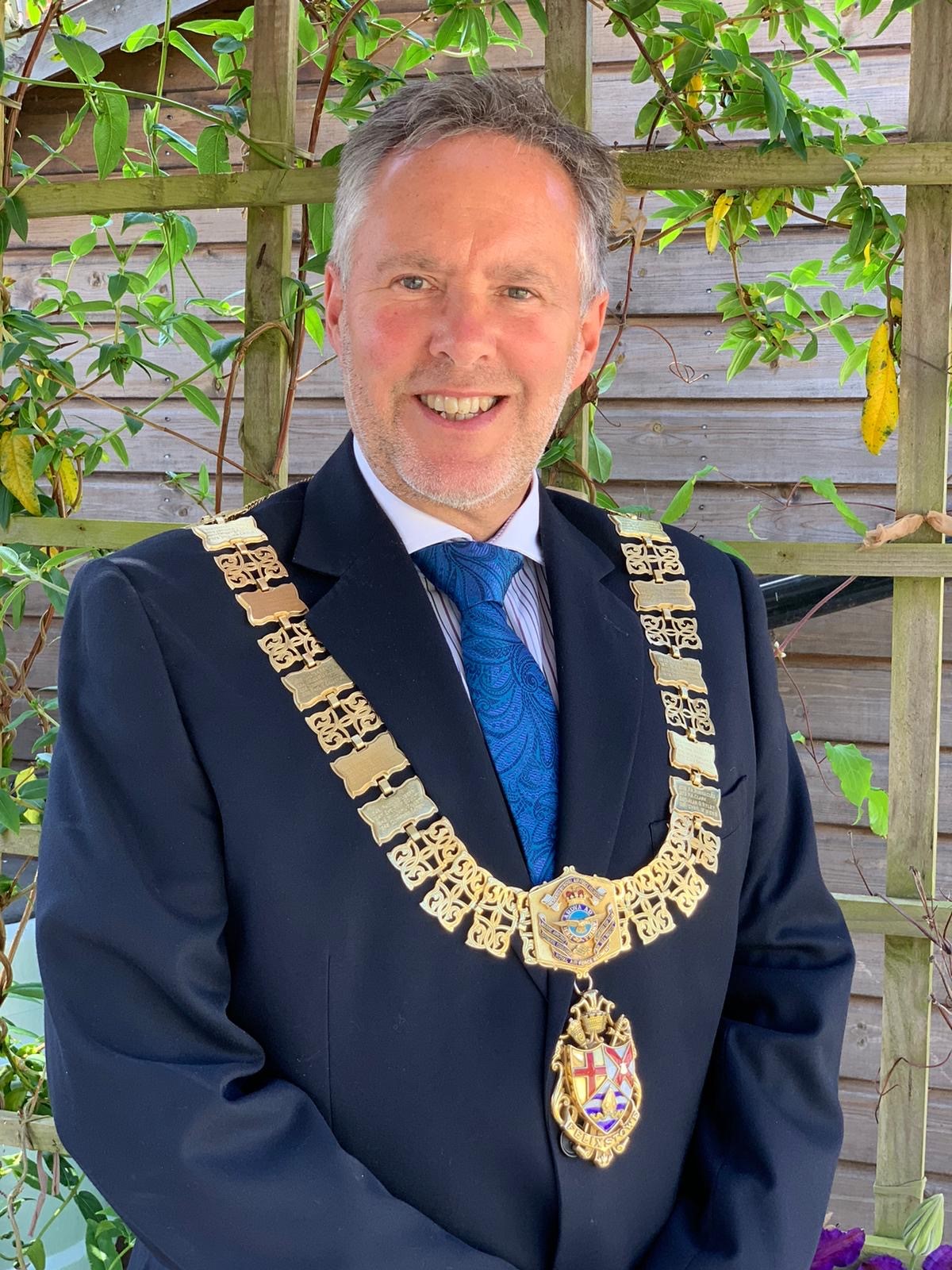 Addressing the Council, Cllr Jepson said: "I was very proud to receive the support of my fellow Councillors. This past year has proved so challenging for everyone, but it has also shown how adaptable we can be when needed. Our local businesses and organisations are now adapting to a post-lockdown world and, together, we can aid their recovery this year.
Last year I managed 154 Mayoral 'engagements', although a large proportion of these were done virtually and published on the Visit Felixstowe Facebook page, I did manage to reach a broader section of the community than I might have done during a 'normal' year. This provided a valuable insight to the challenges I referred to earlier and it was truly humbling to see the commitment shown by so many individuals and organisations – I look forward to continuing to develop these relationships."
In his incoming announcement, the Mayor confirmed that the charities chosen for the previous Municipal Year 2020/21, the Felixstowe branch of Citizens' Advice and the Felixstowe Carnival Association would again be his chosen charities for the year 2021/22.
The Mayor can be contacted via email to mayor@felixstowe.gov.uk