VOTE NOW!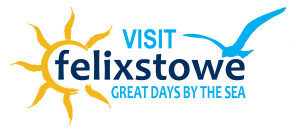 The online vote for the first ever Visit Felixstowe Tourism Award has gone live this morning, Monday 26 March at 10.00am.
This new annual award will celebrate the tourist industry in the seaside town of Felixstowe by rewarding a tourist related organisation or businesses which has excelled during the past year.
The Visit Felixstowe Tourism Working Group has shortlisted six key 'highlights': the new Felixstowe Pier, the award-winning Felixstowe Museum and Felixstowe Ferry Golf Course, the first ever Felixstowe Carnival Proms Concert, the action-packed Suffolk Armed Forces Weekend and the hugely successful Festival of Fabric which was launched in 2017.
From today, the general public can select their favourite with an online vote on the Visit Felixstowe website at: www.visitfelixstowe.org.uk/visit-felixstowe-tourism-award-2018
Closing date for voting is Friday 20 April 2018. The winner will then be announced at the Annual Town Meeting held at the Felixstowe Academy on Wednesday 9 May 2018.
Helen Greengrass, Felixstowe Forward Change Director says: "We are introducing this new annual award to celebrate the fantastic tourism industry in the town. We would like to congratulation all six shortlisted nominees for their achievements over the past year, alongside everyone else who contributes to welcoming, entertaining and looking after our visitors. Now it is over to the general public who will select the worthy winner".
For further information, please contact Felixstowe Forward on 01394 444577 or 01394 444884
felixstowe.forward@eastsuffolk.gov.uk