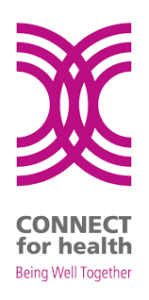 A new service has started for surgery patients. It is called Connect for Health (also known as social prescribing). The funding has been provided by local Clinical Commissioning Group who are responsible for health care in Suffolk. Access Community Trust will provide the service along with the Citizens Advice Bureau. This new service is being actively supported by the surgeries Patient Participation Group (PPG).
The service will provide support to people who need help to improve and manage their overall health and sense of wellness. This will be achieved by identifying what matters to you the patient and we will work alongside you helping to connect you to the many community-based services and organisations. It is designed for people who experience isolation, have long term health issues, and would like to find ways to improve their outlook and well-being.
The kind of support that can be offered is:
Identification of means of transport to help with getting out and about.
Introduction to leisure activities and local interest groups.
Signposting/referral to advice around finance, welfare benefits and legal issues etc…
Support around a disability- access to local forums, specialist advice.
Greater opportunities to socialise.
Mental or emotional support or signposting.
The Team
The Community Connectors for this service are Hayley Stearn and Deborah Mann . Hayley is the full time Connector and is employed by Access Community Trust, and has for the last 3 years been working in Felixstowe in the young person's supported housing project, in a support role. Deborah also full time, is employed by the Citizens advice bureau and has a wealth of experience in an advisory role.
Referrals
Referrals can be made by anyone that knows of someone who may benefit from the service. These referrals can be made by health professionals, social care, Citizen's Advice Bureau, local organisations, and people can also refer themselves.
Referrals by GP's and other health professionals can be made through a referral form that has been uploaded onto the system (DSX) where they can be completed and sent through to the surgery admin team who can pass them to the Community Connector. There the connector will make contact with the individual and invite them to come in for a chat.
Referrals for those that do not have access to System One can either phone a central telephone number, where basic details are asked, and this is passed to a local community connector, who will phone the individual back to speak with and invite them to come in, and determine how best they can assist, or enquire at their local surgery.
Enquiries for this service can be emailed to connectforhealth1@accessct.org
The referral telephone number is (01502) 527200
The individual is then invited to an initial meeting lasting around 45 minutes and the connector will talk to the person to determine not what is the matter with them but rather, what matters to them, and find ways from that to help them to improve their well-being by suggesting and introducing them to clubs and activities or opportunities in the community. It may be that the individual is having difficulty in more than one area of their life and so the connector can work with them over a few sessions to help them try to deal with each issue with an overall aim to improve their well-being and improve their quality of life.
The sessions will currently be held at:
Haven Health – Monday afternoon
Grove Medical Centre – Wednesday
Walton Surgery – Thursday afternoons
Howard House – Friday
Also Felixstowe Community hospital, on a Tuesday and Thursday afternoon, alongside the new frailty clinic
If you have any questions or queries about this service, please do not hesitate to contact me on 07879602327 or hayley.stearn@accessct.org