This year the Mayor is raising money for two local charities;
Felixstowe Carnival
Felixstowe Carnival Association is a local charity, who with a small dedicated committee arrange and put on an annual Carnival for the benefit of the inhabitants of Felixstowe and visitors to the area. A different theme is chosen each year and in 2019 this was 'Decades of the 20th Century'.
Each year a procession is organised through the town and then entertainment free to all is held at the current location on the seafront, ranging from live music on the main stage, craft fair, family entertainment area and fireworks to complete the weekend.
They are self-funding and each year they need to find about £30,000 to put on the Carnival and this is facilitate by way of sponsorship, selling advertising in their glossy 48 page programme, having traders on the seafront and within the Craft Fair, fund raising events during the year and those important donations from the public.
FELIXSTOWE CITIZEN ADVICE BUREAU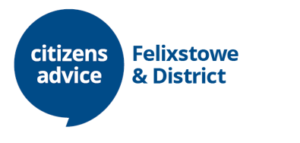 Citizens Advice – Felixstowe provide free, confidential, impartial, and quality-assured advice to anyone seeking our help. Each local Citizens Advice is a registered charity in its own right and receives no funding from the national Citizens Advice organisation. We are responsible for our own fundraising and maintain our presence due to the generosity of grant funding, generous donations and funding from other charitable organisations and we are extremely grateful to the Mayor for recognising us as one of his chosen charities to support this year. The unprecedented position we find ourselves in due to Covid-19 has meant demand for our help has never been so high with issues around employment, benefits, debt, housing and relationships being some of the subjects that people are contacting us about and our predominantly volunteer-led workforce are busy everyday answering questions. We can all face problems that seem complicated or intimidating. At Citizens Advice we believe no one should have to face these problems without good quality, independent advice. That's why we're here: to give people the knowledge and the confidence they need to find their way forward – whoever they are, and whatever their problem.